Telemetrics Helps AP Capture the Moment at Tokyo Olympics
Search
Categories
At @Telemetrics, our camera support systems offer the option of automated Collision Avoidance, whereby a trolley or ceiling mounted camera can be set up to automatically avoid unwanted collisions with physical obstructions. Sales@telemetrics.com
#studio #production #safety

Twitter feed video.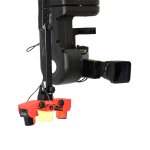 Easy to set up and operate, the @Telemetrics RoboEye robotic 4K pan/tilt system on a EP6M mini Televator pedestal, controlled with a RCCP-M robotic camera control panel, is the right choice for on-air quality remote production. Sales@telemetrics.com
#studio #remoteproduction

Twitter feed video.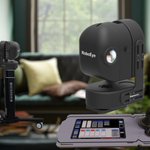 Don't be paranoid!! @Telemetrics' new Teleprompter/4K RoboEye system automatically follows (Pan/Tilt) on-air wherever they go. You haven't seen a Teleprompter like this. Find out more at Sales@telemetrics.

https://t.co/yw8atnpBL6.

#studio #production #teleprompter
Load More...