NEWS
Telemetrics is making news on many fronts. See all the latest Product Announcements, User Reports, Case Studies, Press Releases, and our Twitter feed to stay informed.
It's all that's fit to print.
With three locations in the Jacksonville, Florida area, Elevate Life Church pays a lot of attention to supporting and connecting...
Search
Categories
Telemetrics Inc. is now offering a new Lens Servo Unit for DSLR cameras as an accessory for its CP-S5 compact robotic camera Pan/Tilt head. It's designed to remotely control any lenses that does not have full servos. Find out more at Sales@telemetrics.com. #DLSR #remotecontrol
Twitter feed video.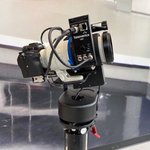 A @Telemetrics robotic camera control system is now capturing services at @elevatelifetv Church, in Oakleaf, Florida. The system includes Telemetrics PT-HP-S5 Robotic Pan/Tilt heads and a TeleGlide track system. #housesofworship #roboticcameras #efficency Sales@telemetrics.com.
The good folks at @FletcherChicago have set up an improvised rig powered by a @Telemetrics Televator elevating camera column to capture spectacular views of home plate from high atop Wrigley Field in Chicago. Find out more. Sales@telemetrics.com #venues #remoteproduction

Twitter feed video.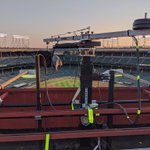 Load More...