NEWS
Telemetrics is making news on many fronts. See all the latest Product Announcements, User Reports, Case Studies, Press Releases, and our Twitter feed to stay informed.
It's all that's fit to print.
Two Newly Upgraded Production Studios Now Include Camera Robotics That Help Create More Content With The Same Resources. Allendale, NJ (December...
Search
Categories
The Saarland University Human-Computer Interaction Lab, in Germany, has developed a Webcam called Eyecam that is shaped like a human eye. Our RoboEye4K Pan/Tilt system is equally intuitive, but it doesn't observe you. Sales@telemetrics.com.


The Chamber of Deputies, the lower house of Chile's bicameral Congress, has installed a full robotic camera system from @TelemetricsRobo. Sessions are covered live with one operator. Sales@telemetrics.com.

#government #governmentAV #systemsintegration #Production #robotics

Twitter feed video.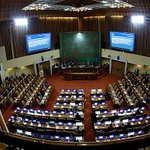 Self-winding "scissor link" cable management is a hallmark of all @Telemetrics' TG4 track systems. It can provides a nice smooth path for the camera trolley to navigate. Find out more. Sales@telemetrics.com.
#studio #production #robiticcameras #tracksystems

Twitter feed video.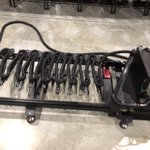 Load More...