NEWS
Telemetrics is making news on many fronts. See all the latest Product Announcements, User Reports, Case Studies, Press Releases, and our Twitter feed to stay informed.
It's all that's fit to print.
Télésambre is a Belgian broadcaster delivering news and sports programming in the French language to the country's French-speaking Charleroi region...
Search
Categories
At @Telemetrics, our camera support systems offer the option of automated Collision Avoidance, whereby a trolley or ceiling mounted camera can be set up to automatically avoid unwanted collisions with physical obstructions. Sales@telemetrics.com
#studio #production #safety

Twitter feed video.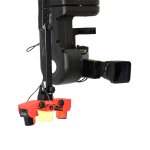 Easy to set up and operate, the @Telemetrics RoboEye robotic 4K pan/tilt system on a EP6M mini Televator pedestal, controlled with a RCCP-M robotic camera control panel, is the right choice for on-air quality remote production. Sales@telemetrics.com
#studio #remoteproduction

Twitter feed video.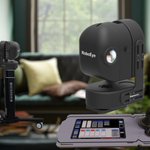 Don't be paranoid!! @Telemetrics' new Teleprompter/4K RoboEye system automatically follows (Pan/Tilt) on-air wherever they go. You haven't seen a Teleprompter like this. Find out more at Sales@telemetrics.

https://t.co/yw8atnpBL6.

#studio #production #teleprompter
Load More...