NEWS
Telemetrics is making news on many fronts. See all the latest Product Announcements, User Reports, Case Studies, Press Releases, and our Twitter feed to stay informed.
It's all that's fit to print.
BX1 is a regional television channel based in Brussels that produces more than 25 hours of original programming per week....
Search
Categories
#Telemetrics is at #2019broadcastindia Show in the #GrassValley booth (#503) and the reaction from attendees has been great. The RCCP-2A camera control panel and Televator pedestal with a S5 Pan/Tilt head (with a Grass Valley camera) are on display. sales@telemetricsinc.com.
Twitter feed video.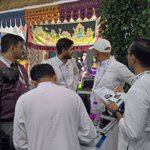 If you're in New York stop by the @telemetricsrobo Telemetrics booth (N630) at the NABShow New York and see the RCCP-2A camera control panel and S5 series Pan Tilt head. Lots of conversations around streamlining studio operations. Get more at sales@telemetricsinc.com #nabshowny
Twitter feed video.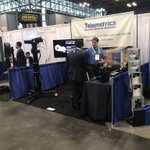 Telemetrics Wins IBC2019 "Best Of Show" Award For New Compact PTZ System -
Load More...