NEWS
Telemetrics is making news on many fronts. See all the latest Product Announcements, User Reports, Case Studies, Press Releases, and our Twitter feed to stay informed.
It's all that's fit to print.
Since its launch in 2016, the CRTV network has built an impressive variety of right-leaning political talk shows that appear...
Search
Categories
Peloton's At-Home fitness service is growing, and so is the company's use of Telemetrics RCCP-1A camera control panels and TeleGlide track systems. Peloton has opened a new studio in London with ceiling-mounted cameras to encourage subscribers live. Get on your bikes and ride!!
On January 9th, Senator Andrea Stewart-Cousins presides as Temporary President of the New York State Senate and is the first woman to do so in the government's 241 year history. Telemetrics custom robotic cameras and control panels bring it all home. We've got government covered!
Twitter feed video.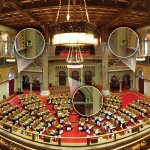 Telemetrics helped ABC ring in 2019 during its "Rockin New Year's Eve" live broadcast with several WP Series Weatherproof Pan/Tilt systems installed around NYC's Times Square. Despite a steady rain the systems worked flawlessly as TV viewers stayed dry.
Twitter feed video.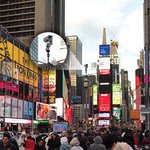 Load More...