NEWS
Telemetrics is making news on many fronts. See all the latest Product Announcements, User Reports, Case Studies, Press Releases, and our Twitter feed to stay informed.
It's all that's fit to print.
Read Article at sportsvideo.org
Search
Categories
One of our latest upgrade projects found at a small TV station with several 20-year old PT-LP-S1 model Pan/Tilt heads still working flawlessly. We currently offer the fifth generation PT-S5 series (LP and HP). Sales@telemetrics.com.
#legacy #roboticcameras #reliability
A safe and happy holiday to all.

#studio #production #roboticcameras #efficiency #July4th
Twitter feed video.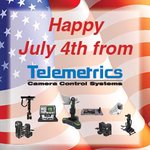 Up! Up! (or down) And Away!! Here's a bunch of @Telemetrics Televator® robotically controlled camera pedestal columns destined for new studios looking to elevate their production values. Sales@telemetrics.com.

#Studio #Production #roboticcameras #video #creativity

Twitter feed video.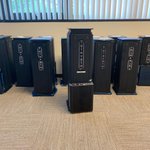 Load More...