NEWS
Telemetrics is making news on many fronts. See all the latest Product Announcements, User Reports, Case Studies, Press Releases, and our Twitter feed to stay informed.
It's all that's fit to print.
Since 1996, New York's Famous 92nd Street Y Has Captured A Wide Range Of Productions With Robotically Controlled Camera Systems....
Search
Categories
¡Hola! For video professionals throughout Latin America and beyond, @Telemetrics latest product offerings are featured in the new #Prensariozone Virtual NAB/SCTE/Nextv México Show edition. Find out more at Sales@telemetrics.com.

#latinamerica #roboticcameracontrol #caper2021
Twitter feed video.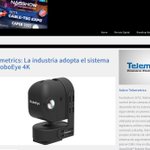 Come Say Hello At Infocomm in Orlando -
#Telemetrics is now offering online product demos from our product lab in Allendale NJ to the comfort of your desktop. Get the latest product developments.

Schedule a demo today at Sales@telemetrics.com.

#productdemo #virtualtraining #roboticcameracontrol #efficiency #nab2022
Twitter feed video.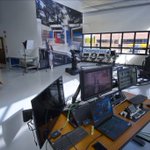 Load More...