NHL Ramps Up New Production Studio at Hudson Yards NYC HQ for Stanley Cup Playoffs
Search
Categories
A safe and happy holiday to all.

#studio #production #roboticcameras #efficiency #July4th
Twitter feed video.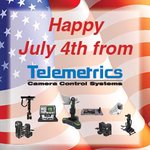 Up! Up! (or down) And Away!! Here's a bunch of @Telemetrics Televator® robotically controlled camera pedestal columns destined for new studios looking to elevate their production values. Sales@telemetrics.com.

#Studio #Production #roboticcameras #video #creativity

Twitter feed video.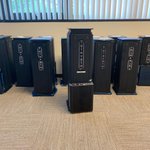 Azerbaijan Parliamentary Television covers government proceedings with a @Telemetrics robotic camera control system. The project was commissioned by SI @ProMix and has been running flawlessly for several years. Sales@telemetrics.com.

#legislative #production #roboticcameras
Load More...