RoboEye 4K Pan/Tilt Embraced Across the Industry
Search
Categories
Telemetrics Spotlights New Products At NAB 2022 - https://t.co/czFfSBXYfK
Twitter feed video.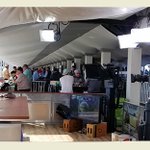 Telemetrics Spotlights New Products At NAB 2022 - https://t.co/QgLYgerdi9
Twitter feed video.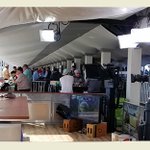 The @NHL just unveiled a new studio in New York City for its YouTube programs. The new space features a @Telemetrics OmniGlide Robotic Roving Platform, a Televator elevating pedestal, PT-HP-S5 Pan/Tilt Head and control panel.
Sales@telemetrics.com
#studio #production

Load More...